Fawn Lake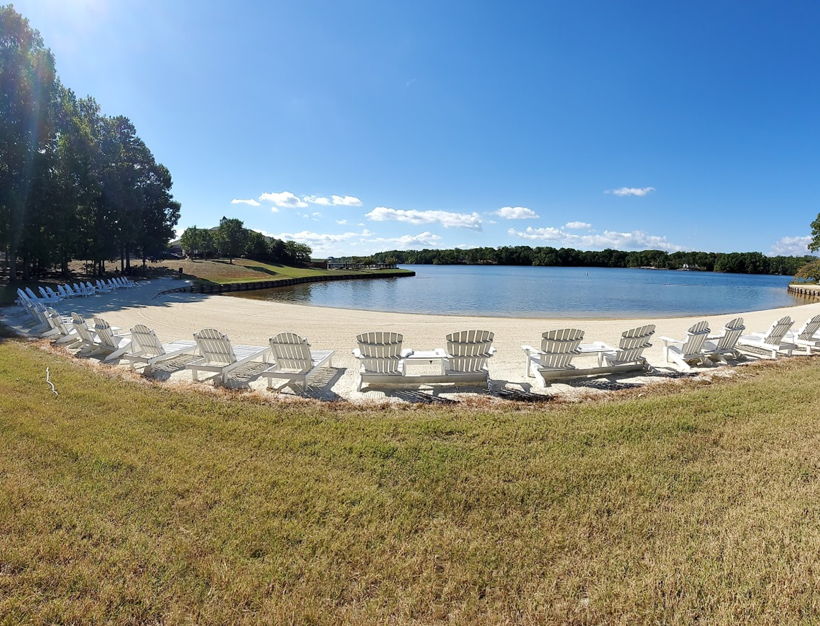 Elegant.
Extravagant.
Immaculate.
There are many words that could be used when describing the sheer luxuriousness of Fawn Lake, however these three in particular are truly representative of how you feel when you first step inside this gated community.
Fawn Lake spans 300-acres with shoreline reaching over seven miles.
Often regarded as the pinnacle of luxury housing, Fawn Lake caters to the those seeking a pristine, or manicured environment in which to live & play.
Here you'll find 890 of the most beautiful homes you'll ever have the pleasure of gazing upon; with over 2,300 lavish acres of rolling countryside that is sure to leave you breathless.
The natural beauty of the landscape, and the multitude of picturesque homes is sure to tantalize any prospective home buyer; but the crown jewel of this community is the 18-hole golf course personally designed by Arnold Palmer.
During the summer, you'll find that water fitness/aerobics classes are available at the community pool, which simultaneously provides a breath-taking view of the lake.
At Fawn Lake, you'll find various ways to stay physically fit; such as spending time in the fully equipped weight room or taking a class from a professional instructor at the multi-purpose fitness room.
A volleyball court is set up in the sand next to the lake for your personal enjoyment. There is a baseball field and even a basketball court to satisfy your sporting needs!
If you love to play Pickleball, you'll be pleased to know that 6 Pickleball courts are available daily. If tennis is more your style, the 2 hard-court tennis courts are available to residents, with Country Club members enjoying exclusive access to 4 Har-Tru clay courts.
Fawn Lake Country Club is considered to be the most premier private club in the Fredericksburg/Spotsylvania area.
With varying memberships to choose from, you could enjoy privileges such as unlimited greens fee for the acclaimed "Virginia Masterpiece" golf course, up-scale dining at the exclusive members-only Harbor Club, eligibility for club social events and much more.
Lakeside Grille and Harbor Club
Throughout the year, the Club offers seasonal traditions such as Princess Brunch, Elf on a Shelf, the annual Fawn Lake Halloween party and more.
They also have weekly and monthly activities so you will never be at a loss for opportunities to make the most of your free time with family and friends!
If you'd like additional information about Fawn Lake Community and Country Club, give us a call today! 540-388-2541
36111 Goodwin Drive, Locust Grove, VA 22508